Always young at heart. The social butterfly with a social conscious
21 Sep 2021
|
Last Updated 08 Dec 2021

Written by Michael Sheather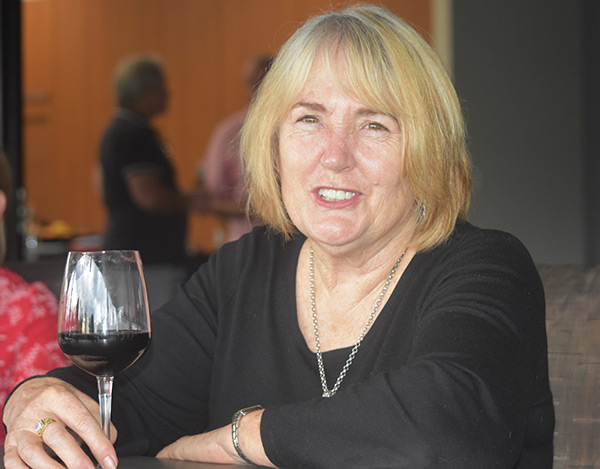 Kay Whittington-Smith always looked and felt younger than her years. Her daughters Kerryn and Danielle, love to tell a story about her from their childhood that says much about just how beautiful Kay was as a young woman.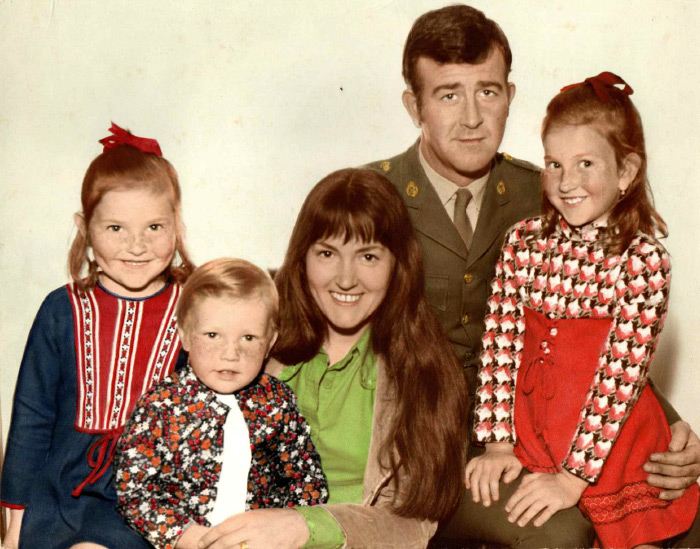 "As a child I believed that my mother was the most beautiful mum" says Kerryn Smith. "Mum would come to the school gate to pick us up and people would think that she was our big sister. She would say 'Oh no, I'm their mother' and laugh as though it was silly to suggest such a thing. But she loved it and so did we; back then. Danielle and I have had a life where we are two sisters, regularly mistaken for three. Even today it sometimes happens, but now Danielle and I just look at each other and roll our eyes at mum in jest, and mum laughs. She still loves being mistaken for our sister, and a woman 20 years younger than her actual age."
Beauty, of course, is not just skin deep. Sometimes, it runs as deep as the human heart. Helping others is a theme that runs through Kay's entire life. Even as a teenager growing up in inner suburban Sydney during the 1950s, Kay felt compelled to reach out and help where she could. "When mum was about 16, with the support of our grandmother, she would go to the local orphanage and take some of the boys and girls out for the day," says daughter Kerryn. "They might go for a picnic, go to grandma's or just spend the day in the park. That sense of responsibility and caring never left her."
Kay was raised in a family, the eldest of five children, where care and concern for her local community was ingrained. Kerryn recalled "although the family had struggled financially, grandpa would often bring home someone he had met that was obviously in need of a decent feed and invite them to the family dinner table. Kerryn says "the open heart and open door saying ran deep with my grandparents and has been reflected in the lives that my mum and her sister Jan lived".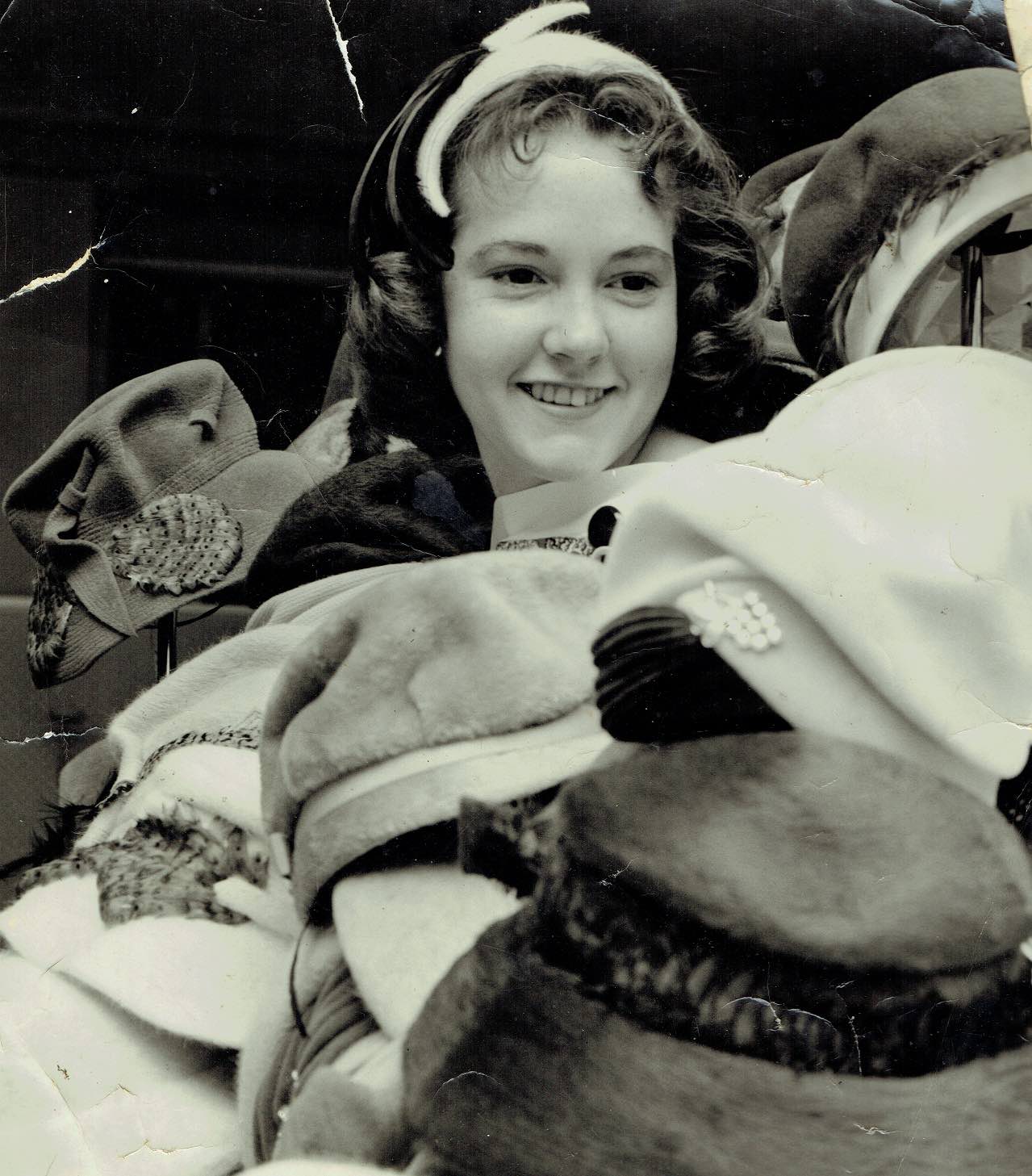 In fact, those sensibilities would eventually become a driving influence for Kay. But she is also adventurous and independent with a strong and all-pervasive sense of humour.
"When mum left school, she went to work for a milliner in the fashion districts in Sydney which in those days were mainly around Darlinghurst and Surry Hills," says Kerryn. "Mum was the full package and not only made the hats she also modelled them at exhibition events.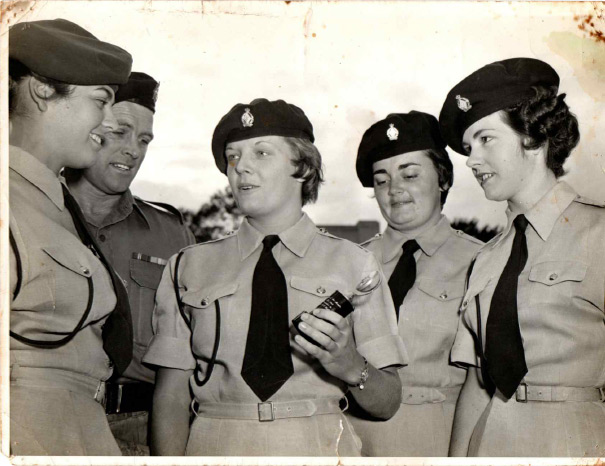 Life, however, sometimes shifts us in unexpected directs. Kay's friend convinced her to support her with her interview to join the navy. Somehow, she ended up applying as well. As it turned out, the navy turned them both down.
Not taking no for an answer is something kay would develop as a life skill. She and her friend at once applied to join the army. Kay was accepted, but her friend wasn't.
"Mum ended up in the army and she became a driver," says Kerryn. "She was young, about 19 and that is where she met my dad. Mum was posted to Melbourne, and she had to drive senior officers around the place.
Danielle recalled "that mum and dad had met through mutual army friends at a dinner, but unfortunately shortly after the meeting, dad a military policeman pulled her over for speeding. Dad, whose name was Barry, loved to tell this story. He thought it was so funny. I don't know that mum thought it was as funny as he did. But they married not long after, in 1964."
Back then, members of the Women's Royal Australian Army Corps (WRAAC) had to resign from the service if they married so Kay officially left the army.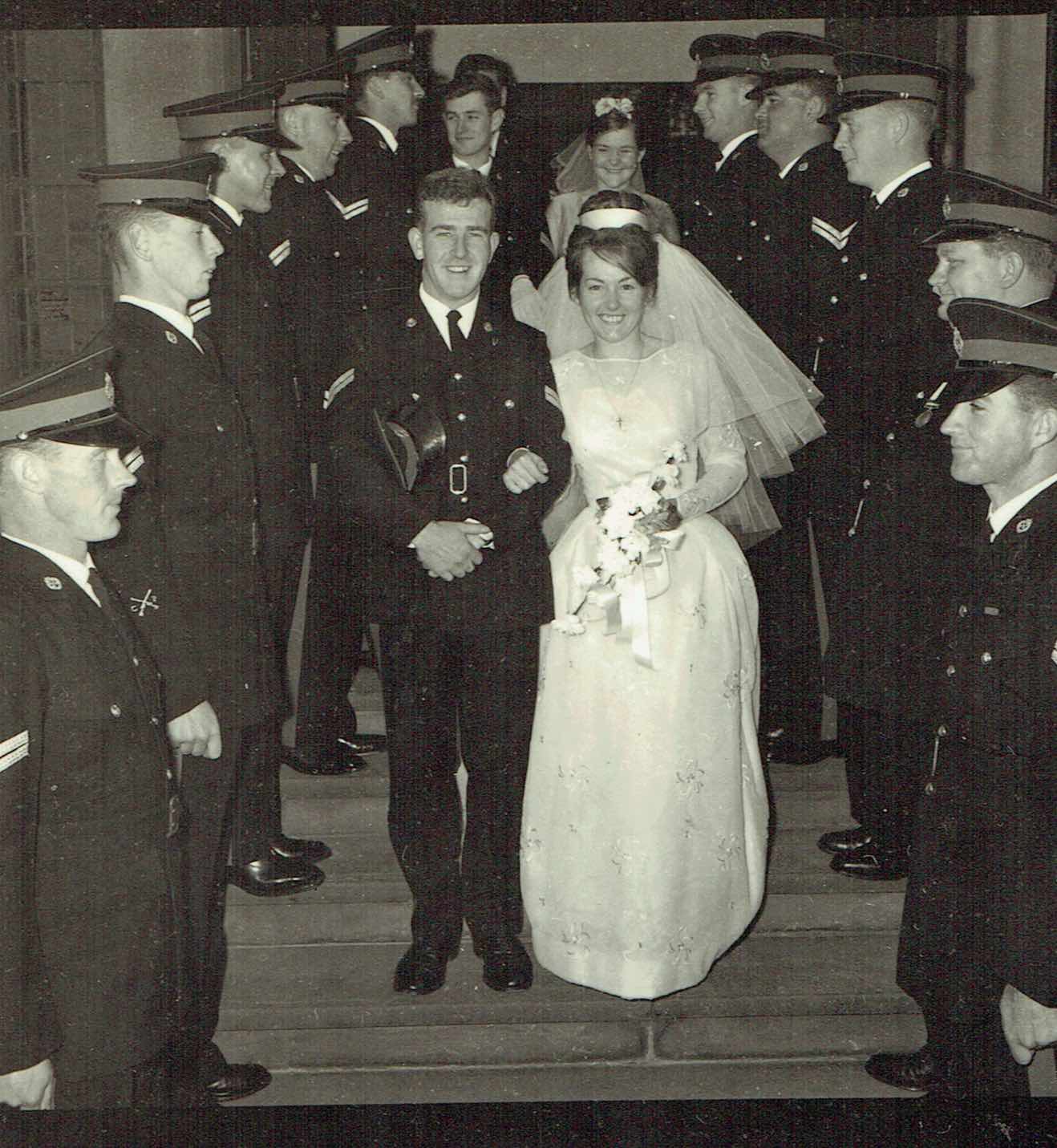 As soon as they married – a beautiful ceremony in which the married couple began their lives together by walking out of the chapel into a blaze of full military uniforms and swords held high – Barry received a posting to Malaysia.
Kay and Barry' three children were born in three separate locations. Their eldest Kerryn, was born while the couple lived in Malaysia. Danielle, the second eldest was born in Adelaide and Michael, the youngest was born in Puckapunyal in Victoria shortly after Barry returned from active service in Vietnam.
The family moved throughout Australia every one to two years but had the good fortune of a posting to New Guinea during the mid-70s. "We lived in an army barracks there and mum became good friends with some of the wives of the Papuan soldiers who were also posted there," says Kerryn. "She arranged with her Papuan friends to start informal language classes. She taught them English and in return learned the local language, pidgin English. Mum was quite fluent by the time we left."
Kay had always tried to be as involved as she could be with the communities to which they were posted. In Malaysia, for example, she arranged to have a little girl from a local orphanage visit their home on a regular basis, trying as best she could to create a safe and nurturing environment.
"It takes a special kind of person to do that, and mum was that person," says Kerryn. "When we returned to Australia from New Guinea, mum and dad started to take in foster kids to help them leave behind the traumas of the past. Fostering is a tough gig and had a huge impact on our family. We would get kids coming in all the time, sometimes in the middle of the night if they needed emergency accommodation. Our family took in children of all ages, from toddlers to those aged around 16", recalls Kerryn. "Two brothers, Troy and Billy remained with us long term, and became our brothers."
Kay's caring nature also extended to animals. "Mum had the most well cared for chickens and dog that would have been the envy of the other animals in the neighbourhood" Kerryn laughed. "Mum is the woman that you would see on the side of the road collecting stray animals to make sure they weren't hit by a car".
But if you were to ask Kay what makes her proudest, she would say it in seven words; Scott, Darci, Tess, Todd, Ayden, Gabrielle and Taylah. Her grandkids. Kerryn stated, "I marvel at mum's relationship with her grandkids. Each one of them are so different and that is what she loves the most about them, they too are following their own heart and making their own mark on the world, and that is the stuff that speaks to mum".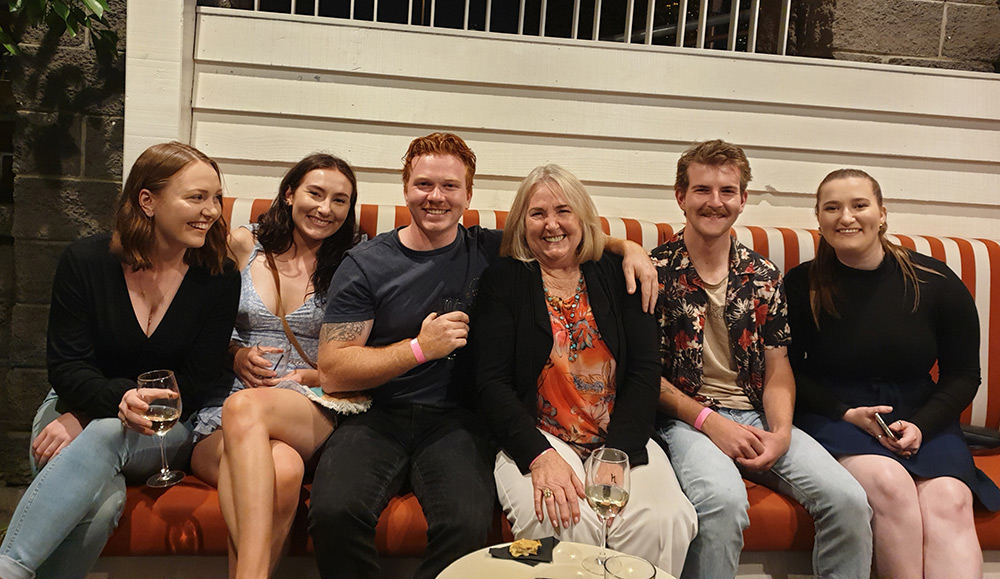 At the same time as fostering, Kay was studying. She earned a degree in social work from the University of Queensland and went on to do a Master's degree from the Queensland University of Technology before becoming a sexual assault counsellor.
"Mum was a sexual assault counsellor and worked in this non-descript centre in the back streets of Strathpine in Queensland and she also worked in children protection," says her daughter Danielle. Mum had an understanding of the impact of trauma and sought to help those people who needed support through life".
Sadly, Barry and Kay split up to live separate lives in the late 90s. "Life is complicated, says Kerryn. Dad had been diagnosed with PTSD after his service in the army defined by the Vietnam war, and years of fostering high needs kids took its toll on their relationship.
By 2016, Kay began to show small signs that something was not as it should be. "It was just like the PTSD with dad, it seemed to just sneak up on us, but had actually been there for some time" says Kerryn. "If mum was having a conversation and she couldn't remember something, then she would just change the subject. It was her way of avoiding it, whether it was conscious or unconscious I don't know. But it took a long time for us to notice it.
"We look back now and think there were signs all over the place," recalls Kerryn. "We were just thinking that she was getting older, becoming forgetful. We made excuses for her. It was only when we sat down and talked about what we were seeing that we put it all together and realised what it was.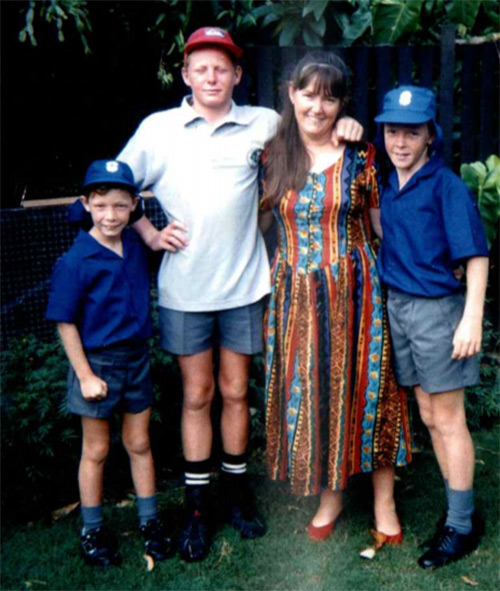 Kay was eventually diagnosed with dementia. Kay was living with her son Michael and his wife Vynette at the time, in a granny flat at the back of their home in Queensland. Kerryn says, "we as a family wrapped around mum and brought in any service that we could get to support her. I would go over on my rostered day to make mum lunch and I would regularly find Michael, Danielle, or my in-laws, Vynette and Paul, or the grandkids already preparing a meal, or sitting and chatting, making her a cup of tea or more often than not, searching for her remote that had been misplaced. It was a whole of family approach to support mum to remain safely at home".
But sadly, as the dementia progressed Kay had become a fall risk and the flat was two-storied, so something had to change.
That was when the family discovered NewDirection Care at Bellmere. "We did a lot of researching, and I mean a lot of research because we were so nervous about putting mum into care," says Kerryn. "We were lucky to have Mum go to New Direction for respite care, and we thought it wonderful. But at that time, they didn't have any room for another permanent resident. Mum had been to another care facility for respite but then suddenly a spot came up back at Bellmere and we just jumped at it. Particularly as it was in the same house where mum had stayed during her respite care, so she already knew all the people there."
"New Directions is a wonderful model," says Kerryn. "We love it. And the staff, everyone, is brilliant. The other place that mum went to was very much a nursing home model and we were concerned that she felt isolated. But at NewDirection mum is very rarely sitting in her room. The fact is that she is so happy there. She is connected to the staff. She is connected to the people in her house. And it's the model that makes the difference."
In terms of her personal health and happiness, Kay is blooming. "Mum is a lovely person who wants to connect with others. Her humour is still there. If someone makes a joke, she will have a laugh," says Kerryn. "Sometimes someone says something that is not meant to be funny but mum will think its hysterical. Her quick-wit and love of a good laugh remains strong."
That was something she shared with her husband Barry. After their split, Barry passed away from cancer ten years later. But it is a relationship that lingers. "Mum's dementia has had her forget a lot of things, but not Dad, says Kerryn, "he was her rock, and the man that could always make her laugh. As kids we grew up with parents that were deeply in love. As much as Dad thought she was beautiful, he was equally as proud of Mum's intellect. As a father he strongly believed in women's rights, and encouraged Danielle and I to follow our dreams, no matter what they were. This is not surprising to me, because that speaks of mum. Throughout her life she has followed her heart, which at times was quite difficult for her considering the era that she grew up in. I think the fact that she was required to leave the Army as a soldier because she had married speaks volumes about some of the challenges she faced at that time. But that didn't take away from mum building a life around what she believes is right.
Kay is 77 at her next birthday. But she looks much younger. "As mum doesn't look like a frail old lady, people are always surprised she has dementia," says her daughter. "She loves going for a coffee. She loves going to the movies and all the activities they do at NewDirection. For mum, it's about socialising with people. She's always in the loungeroom with her housemates or she's out connecting with people.
"The family will go to see her, and the staff have to say 'Sorry, we'll have to go and get her' because she will be out in this safe little community with her friends living her best possible life in terms of where she is with her dementia. She's a real social butterfly."