Unsung Heroes: The gentleman of the Wool Trade
21 Dec 2021
|
Last Updated 21 Dec 2021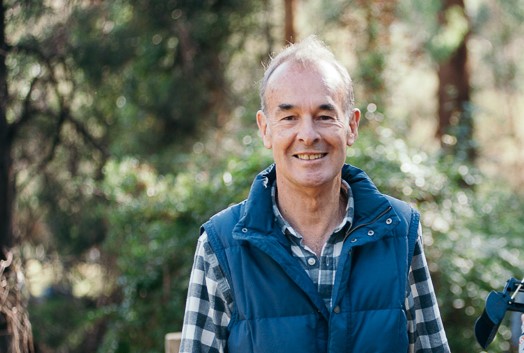 Jim McDonald loves a neatly clipped lawn. He took such care with his own lawn at the family home in Melbourne's Ringwood that complete strangers would knock on the door to ask who looked after the garden, and if they were looking for more work.
And it's that love for lawns and gardening that stands out among Tara McDonald's fondest memories of her father who, at 72, is now a resident at NewDirection Care (NDC) in Bellmere, Queensland.
"Dad was a member of the local Lions Club," recalls Tara, Jim's eldest daughter. "One of the houses up the street from my parents home always looked a little dishevelled and dilapidated but Dad began to notice that it was a little messier than usual.
"One day he was driving past the house, and decided to stop. He went up to the front door and struck up a conversation with the man who lived there. It turned out that he was going through a difficult period in his life and that was the reason the yard was so messy. He just didn't have the time or motivation to look after it.
"Dad organised for a team from the Lions Club to sweep in and fix the place up. They did the whole garden and tidied it all up. I think that was part of the community focus that dad had as part of his normal world, but it was also about the fact that he just didn't want to drive past that house with the untidy garden anymore."
In his prime, Jim McDonald was best described as the quintessential Aussie bloke, a prankster with a sharp, dry sense of humour and a work ethic that could wear out a draught horse.
Born in Melbourne's suburban Ivanhoe in 1949, Jim, his elder brother Phil and their four sisters grew up with their parents in a home on Mandall Avenue, just a stone's throw from Darebin Creek and an extensive bushland reserve where the boys ran wild growing up during the 50s and early 60s.
"Dad used to go down to the creek with Phil and they used to get up to all sorts of mischief, lighting fires and tearing around on their bikes," recalls Tara.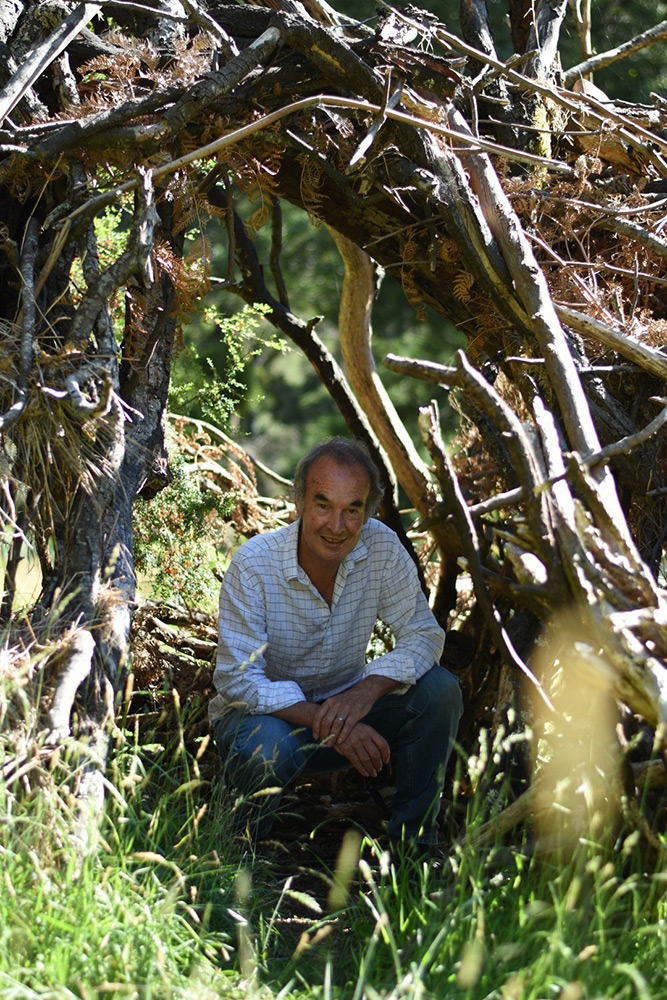 "Dad told us he got roughed up at school just because he was Phil's younger brother.
"Phil was a bit of a naughty kid, who later got himself into the Guinness Book of Records for riding a penny-farthing 15,000 kilometres around Australia. Dad will always be Phil's biggest fan."
In the mid-60s, when Jim was 15, he landed a job as a wool classer in one of the many wool companies based in suburban Melbourne, which was at the heart of the Australian wool industry.
Jim was responsible for sorting and preparing the wool for auction, a job that requires a high degree of skill and attention to detail. Wool classers are often in charge of grouping fleece into categories including length and thickness, quality, colour, strength, and cleanliness.
Later, Jim moved up the ladder to become a wool buyer, a natural progression from wool classer, but with even greater responsibility as they are responsible for bidding on and securing the best quality wool available for national and international clients, including some of the world's biggest and most successful fashion houses in Europe.
Being in the wool trade meant that Jim was away at least two to three weeks every month. He would travel all over the southern states of Australia to wool sales – Adelaide, Geelong, Tasmania, and would visit farmers across Victoria.
Jim was always very focused on providing for his family. That was his number one goal and would often share a room with his workmates when travelling so they could then take home the accommodation money to their families.
Jim has always been known as the Gentleman of the Wool Trade, a moniker his family like because it reflects his quiet, unassuming character and his polite nature. Jim has always been a very polite man and is always apologising "I'm sorry, excuse me" to members of the NDC community if he accidentally bumps into them or departs an interaction.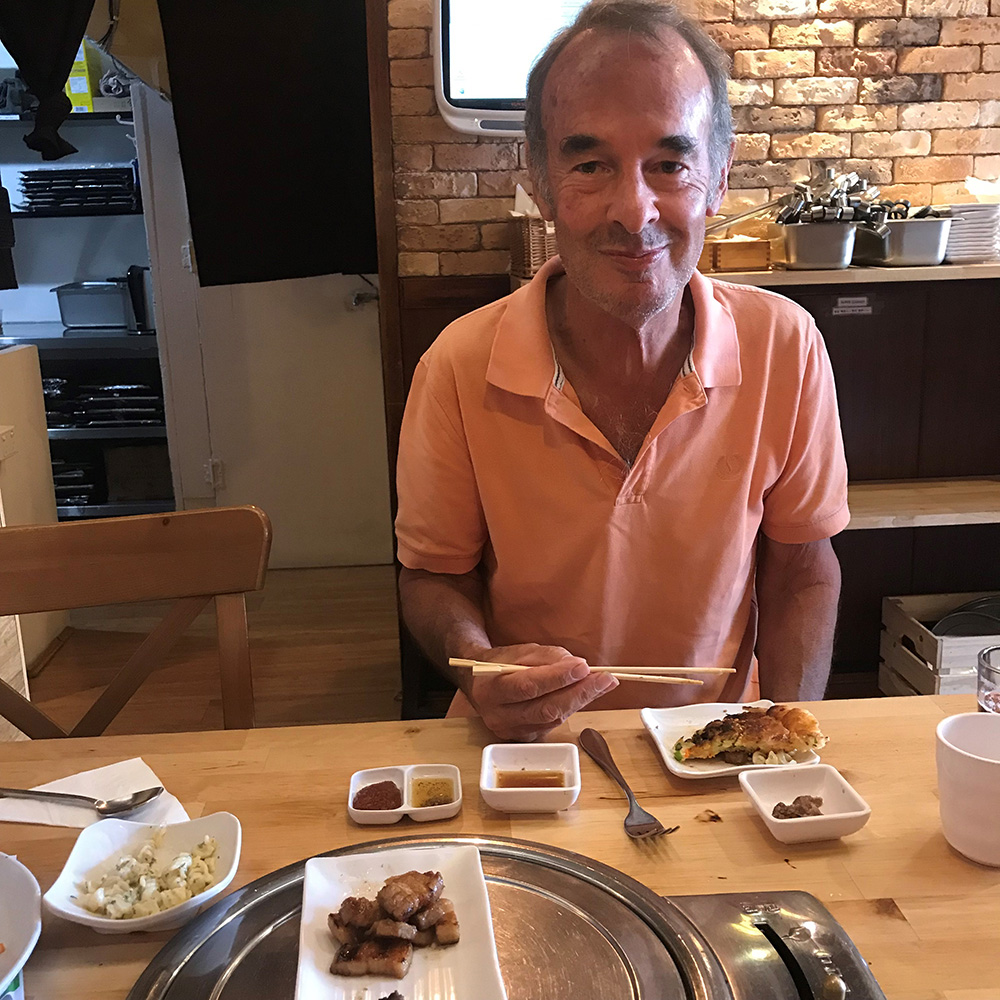 The love of Jim's life is his wife, Janet. They met one night while out socialising in Melbourne. Tara says the relationship didn't get off to a great start. "They met while dad was trying to pick up mum's best friend," says Tara. "So, it wasn't the best beginning, but dad saw the error of his ways and they were married in 1978 and they have been married for the past 43 years."
Jim was diagnosed with Alzheimer's disease in 2015, a few months after his retirement from the wool trade. Jim's family believe he had probably lived with brain change for several years beforehand but because he worked such long hours, often leaving at 7am and not returning until 7pm, the signs remained undetected.
As Jim's condition began to advance – both his parents died from complications associated with dementia – his family began searching for a suitable location where Jim could access the facilities and care he needed. Jim's family were committed to providing Jim the opportunity to live his best life and finding the right place for him.
Jim has always been very house-proud and always busy in the garden, looking after his lawns and that was one of the reasons he lives at NDC. The space provides Jim the opportunity to be outside, tinker in the garden, and generally tidy up if he wants to.
Jim moved to NDC Bellmere in 2019, shortly before the beginning of the COVID-19 pandemic. For a short time, Jim's family were able to fly from Melbourne to Queensland to see him, but the lockdowns seriously hampered this arrangement.
"Dad taught us all that the most important thing in the world is family. He worked hard to provide us with the best life that he could. We learned from him that you have to work hard to get somewhere in life. And this is his opportunity to live the best life he can. We already have accommodation booked in Queensland for when the borders open again."