Unsung Heroes: Grace Cowen Has "Spent Her Life Living From The Heart"
17 Feb 2022
|
Last Updated 17 Feb 2022

When Australians think of celebrating a person's contribution to the community, we often think of people establishing charities, leading public campaigns to right wrongs and saving lives in busy emergency wards.
And, yes, all those achievements are wonderful and worthy of celebration, worthy of all the accolades they bring along with the gratitude of the people and communities they help.
But there are many Australians who quietly make contributions to other people's lives every day, people who never make the headlines in newspapers or appear on our TV screens or win awards. Yet, it is these people who often form the resilient backbone of our communities.
They run the local tennis club, the local historical society, convene the local choir on a Wednesday night to rehearse carols for the annual Christmas pageant – they are, in fact, local heroes and they are unsung.
You can certainly count 98-year-old Grace Cowen among that company. Grace, a resident at NewDirection Care at Bellmere in Queensland has led a life quietly devoted to helping others, not in the expectation that someone might one day pat her on the back or give her a medal – though that might be nice.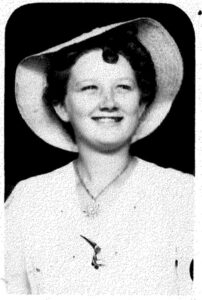 The simple truth is that Grace is one of Australia's quiet achievers, a compassionate, caring wife and mother who has gone about her business of helping others when she can, as she can, someone who has done much without notice yet nonetheless wholeheartedly deserves recognition.
Even as a child, Grace was always a joiner. She joined the local swimming club when she was a teenager. She joined the local Girl Guides too. Grace learned dressmaking and sewing, skills she took with her into adulthood and turned into talents she could use to help others, handcrafting hundreds upon hundreds of dolls and teddy bears for underprivileged children.
As a married woman, Grace started a family of her own but with the help of her devoted husband, always made room in her home for children who, for whatever reason, needed a roof over their heads and a secure, supportive environment to make a better life.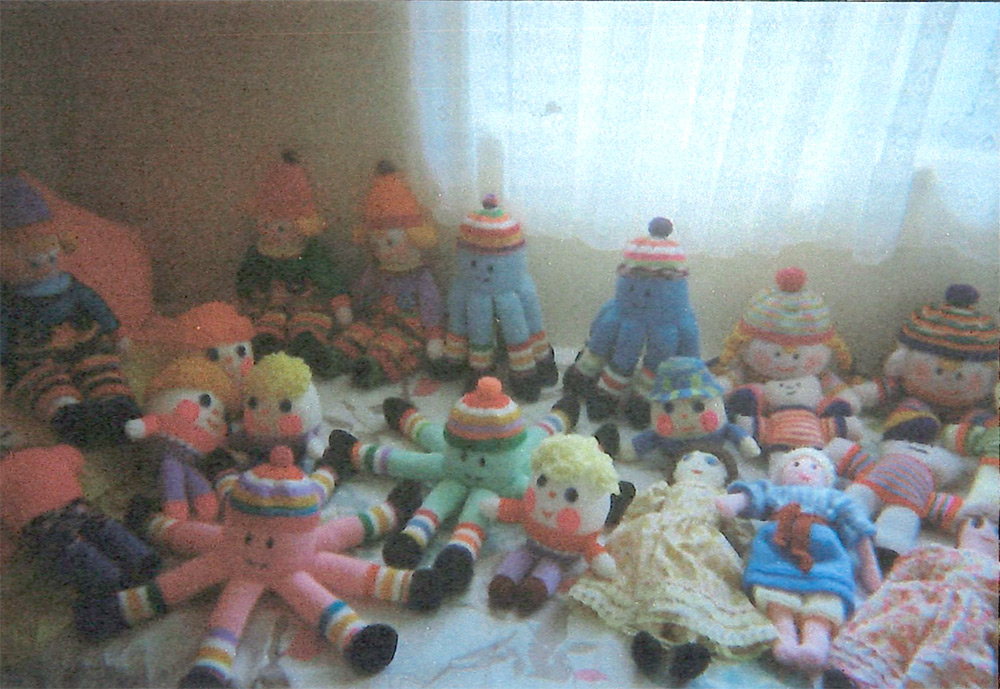 Grace Cowen was, and is, the kind of person many of us aspire to be but never quite get there because we are too busy chasing a career, paying a mortgage, or looking out for our own security and contentment.
"My mum is probably the best person I know," says Grace's daughter Shirley. "She is a truly remarkable woman with such huge generosity and sense of compassion for others. I remember when I was growing up, we had our family and there were lots of us kids, but there was always room for more.
"Mum and Dad saw it as their duty to help where they could, and she brought a series of young people into the house to care for them. Some had lost their parents, others were going through tough times at home, but as far as mum and dad were concerned there was always more than enough room and they became a part of the family. She's an amazing human being."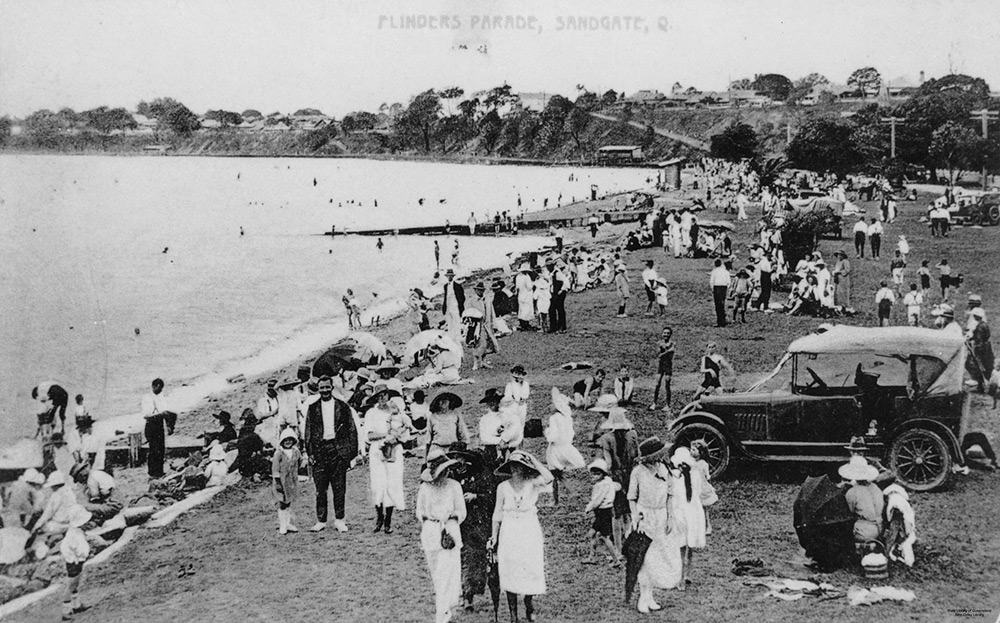 Grace Edith Eleanor Cowen was born in Sandgate on March 3, 1923, five years after her father Arthur had returned from the trenches of the First World War. Arthur made a modest living with a milk run, delivering fresh milk by horse and cart to homes and shops around the area. It was a quiet and peaceful life in a seaside town to the north of Brisbane.
"As a kid, Mum had what most people would think of as an idyllic life," says Shirley. "Her house was not far from the banks of the Cabbage Tree Creek, a waterway that spills into Morton Bay. She'd go fishing and crabbing with Dad in the creek and she was always swimming, something she loved to do."
Grace was the eldest of ten children, large families being common in Australia in the aftermath of the war, and before the Great Depression brought so much heartache and suffering.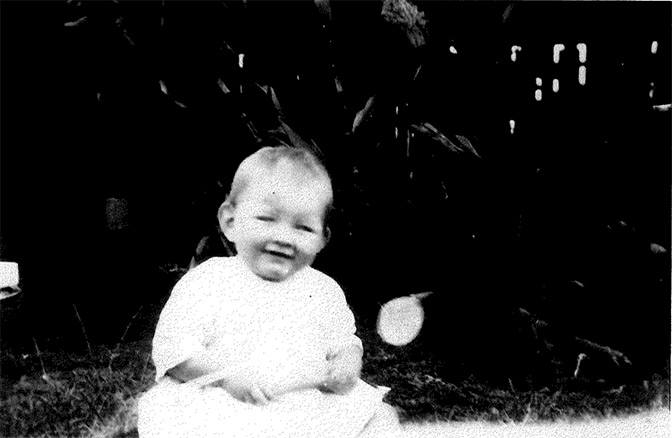 As the eldest child, Grace had to milk the family cow each morning, a job she set off to complete with a galvanised metal bucket that was half her size, swinging in her hands.
As she grew, she learned piano and the violin. Her parents were keen to give her a sense of the finer arts, as befitted a young lady in those days.
At 13 she joined the local Girl Guides, which gave her an even greater appreciation for the abundant natural beauty that surrounded her, a love that has stayed with her as a passion for gardening and flowers that continues today, more than seven decades later.
Sandgate, just a stone's throw from nearby Shorncliffe, features one of Queensland's most popular waterways and beaches. During the 1930s, it was a popular destination for Brisbane residents seeking to escape the sweltering summer temperatures. Thousands would make the day trip to Sandgate each weekend for swimming and socialising.
Of course, Grace, then a teenager, only had to walk a few hundred yards to enjoy the same pleasures as the Brisbane crowd, and she did, swimming back and forth between the beach kiosk and the local pier almost every day.
Romance and the beach have long been at the heart of Australian life. It was on the beach that Grace met the man who would become her husband, local boy Jack Cowen. She married Jack on the 24th of December 1940. She was just 17 years old.
At the time, Grace was working as a cleaner and housekeeper for a local GP, earning the regal sum of 15 shillings a week or roughly $1.50 a week in today's money. "Mum used to say she had five shillings for her mum as board, five shillings for the bank and five shillings to spend." recalls Shirley.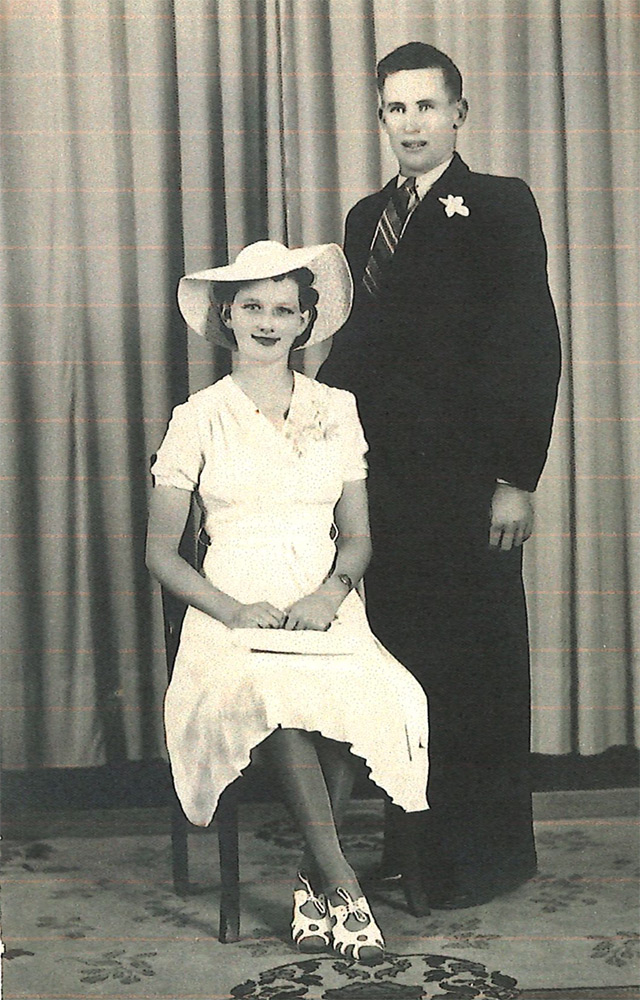 "Mum and Dad met through a friend and back in those days they walked everywhere so they started out as friends and they talked to each other, getting to know everything about one another," says Shirley. "Dad had a bicycle so he would dink her around. They had five girls and one son. They were married all their lives."
"Dad served in the war and during those years life was very hard," says Shirley. "Mum made all of our clothes. She was a great knitter, sewer and wonderful at crocheting. She made all our clothes from then all the way through until we married and went out on our own as adults. She even made the bridesmaids clothes for our wedding ceremonies."
Grace kept up her connection to the Girl Guides, eventually becoming a District Commissioner in the organisation. She and Jack always had a love of camping. "As kids, Mum and Dad used to pack us into the car and off we'd all go across the border to NSW and we would camp out of the back of the car," recalls Shirley. "We'd cook on a fire and sleep in canvas tents. They were great times."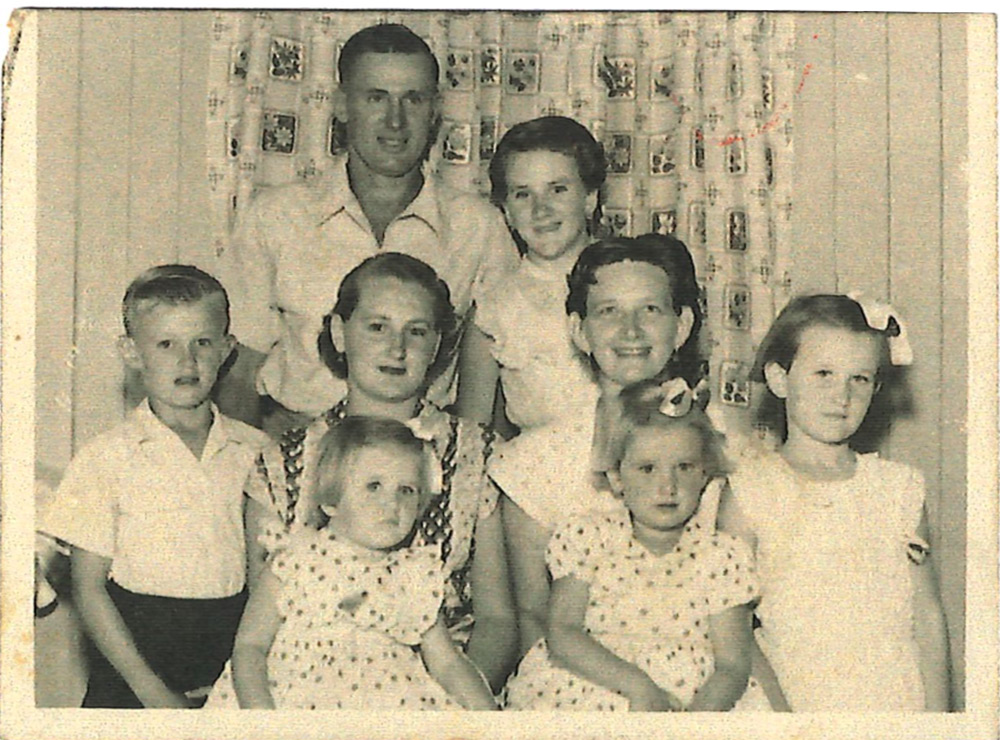 In later life Jack and Grace moved to a village called Conondale, not far from Maleny in the Sunshine Coast Hinterland when Jack retired. They had a house set on a one and one quarter acre block.
"It's a very quiet town," says Shirley. "You could drive through it and miss it if you blinked. But when they moved there, they joined the local bowling club. Dad only had three years of retirement and then he passed away.
"In the late 80s and early 90s Mum joined the Maleny Senior Citizens Association (MSCA) and became President for a while. They used to put on a lot of trips for the old people and music concerts, too, and mum used to perform in them. Lots of people used to join in, but that doesn't really happen much these days."
Grace remains a life member of the MSCA and of the Landsborough Museum. "At the museum she catalogued all the historic items and fixed the displays and repaired some of the old dresses," says Shirley. "She named them and registered them, and she had a lot of fun doing those things."
Through a sewing club that she was involved in, Grace helped make baby clothing for pre-term children as well as toys, dolls and teddy bears for a huge number of charities, making use of those skills she learned as a girl. "Mum was always doing something, always busy with lots of things to do," says Shirley.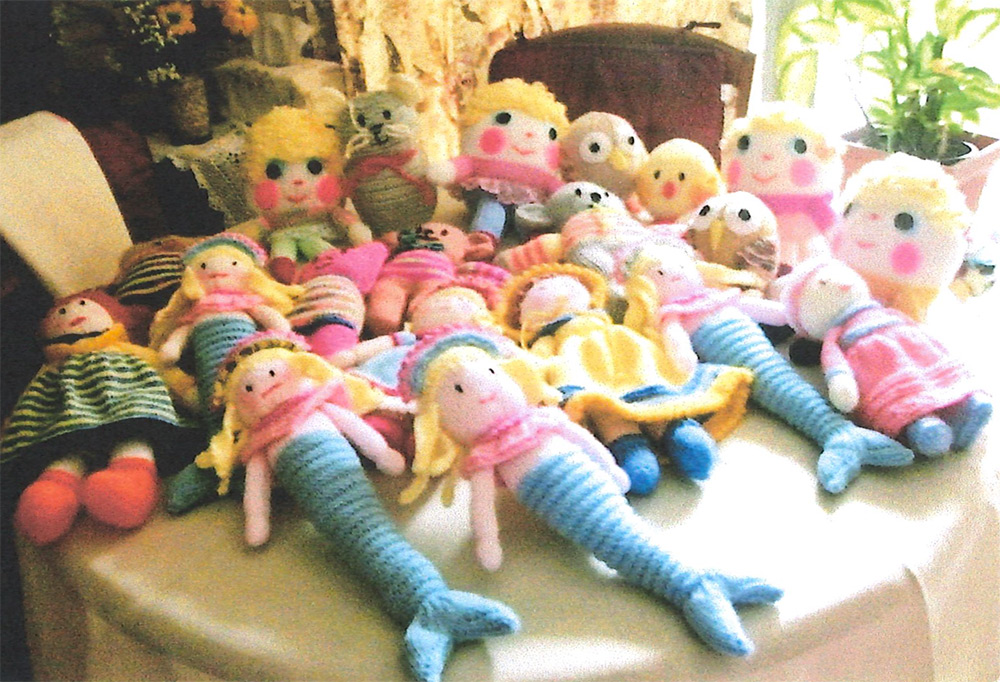 Shirley says she is the fifth of Grace and Jack's children. The sixth is her younger sister Beverley. They are the only survivors of Grace's six children; the others having passed away over the years.
"She also has a daughter-in-law Diane who is still alive," says Shirley. "Even so, she has an enormous number of grandchildren, 19 in fact. And 46 great-grandchildren and nine great-great-grandchildren. They are the light of her life.
"The most recent great-great-grandchild was born only a month ago and mum, because she is in care and we haven't been able to see her because of COVID restrictions, doesn't know about her yet but hopefully she will soon."
However, says Shirley, there are another five members of the family who are stepchildren through changes to relationships and second marriages. "Those children have always called Mum great-grandma and are very much a part of the extended family," says Shirley.
"I love my mother," says Shirley. "I love her completely. What she had done in her life is extraordinary. She moved in with me when she couldn't live on her own anymore and we were in the same house for 14 years and we always got on well.
"Mum started displaying signs of dementia last year. We put her into NewDirection Care at Bellmere firstly as a respite care visit, but then my sister and I decided to make it a permanent arrangement because it was becoming difficult for Mum to stay here and she required constant attention and care."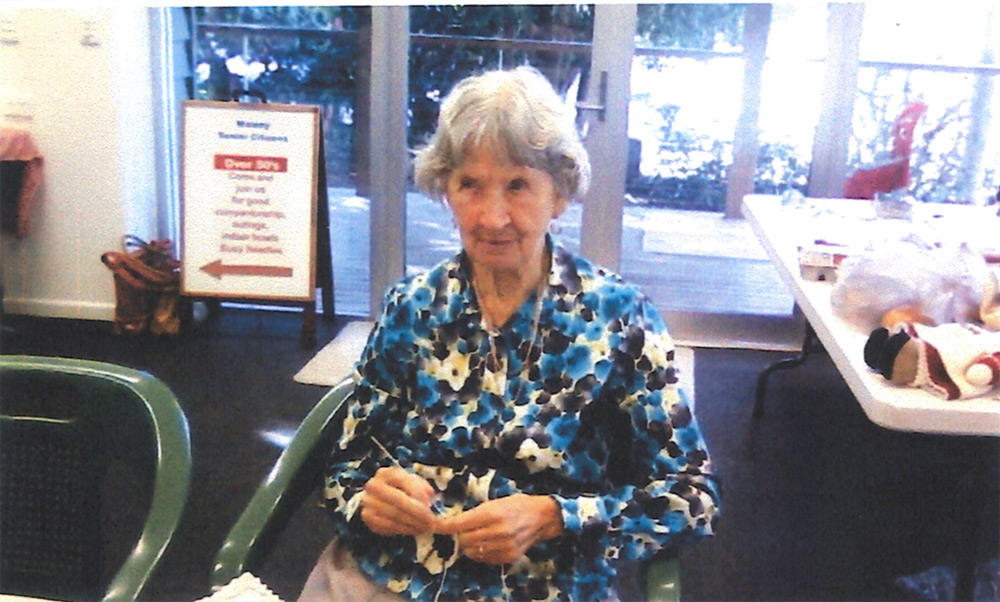 The most recent outbreak in the pandemic has kept Shirley and Beverley from Grace. And although NewDirection Care re-opened in January allowing families to visit, due to restrictions Shirley and Beverley have not seen their mum since before Christmas last year. In the interim, she has written regularly and sent parcels but is longing for the day she will give her mum a big embrace and see her smile again.
"She's loving her time there. She can go for walks outside and sit in the gardens, which she loves doing. We know she is well cared for there. I love the way that NewDirection Care treat people, like a human being not just a number, so we know she will be living the best life she can there.
"Mum always takes life in her stride. She never gets upset. She never seemed overwhelmed, even after the death of her children. She was very stoic and accepting but always capable of just getting on. She's a remarkable woman with a deep sense of adventure and an incredible spirit. She's spent her life living from the heart and that's worth celebrating."