'Serious lack of funding' in aged care must be fixed: An open letter to the PM
13 Jul 2020
|
Last Updated 12 Oct 2021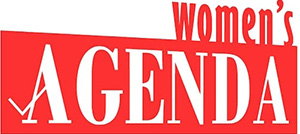 Natasha Chadwick has been at the coal face of what is happening in aged care during the COVID-19 pandemic. Here, the New Direction Care CEO and Telstra Business Woman Of The Year writes an open letter to the PM.

Dear Prime Minister,
It's time the serious lack of funding for aged care facilities is brought to the nation's attention. There is a real threat to some residential aged care homes closing down and that's what is currently being discussed in the industry.
The expectations of residents and the community in general are out of touch with the funding that is being provided, and COVID19 has demonstrated this further.
Although the Government has finally responded with some additional funding, it is all short-term and not well thought-out.
Many care operators are angry. I'm disappointed. For me, I'm stunned by the way we are treated as an industry and believe the Government needs to engage more with us and perhaps less with the academics.
Quite frankly, we are the ones on the front line.
Unfortunately, the industry doesn't seem to have the voice it deserves, particularly in respect to the reasons why restrictions at aged care facilities have been necessary.
At New Direction Care in Bellmere, Queensland, we restricted visitors for a short time until we understood the situation before re-opening. We also have a sister facility in the north west region of Tasmania, right in the heart of that outbreak. And, of course, they went into restrictions because we had a responsibility to our staff and residents.
With respect to setting up a new Code for the industry, my initial thoughts were how ridiculous that we, the aged care industry, would have to agree to something like this document considering organisations like NewDirection Care and many others were always doing the right thing.
Unfortunately, it seems that as usual the minority is impacting on the majority and now, we are having to sign onto a Code that should never have been needed in the first place. The fact is we were already putting the right procedures in place from day one.
Yet, we are being tarred with the same brush of the minority and that worries me. This is born out of the scares that have happened with the two Sydney aged care homes, where there was an outbreak of COVID019.
It has had a massive effect on the entire industry.
Care for our staff and residents at NewDirection Care
Here at NewDirection Care, our management team started preparing for the potential impact of the pandemic early on. It was a good call.
It meant we were able to stock up on personal protective equipment (PPE) and hand sanitizer. We've never really had a concern that we wouldn't be able to meet the demand for PPE.
As an organisation, we responded quickly and developed new processes, increased our team and changed the way we do things to protect residents, families and our staff and to make sure we don't let this virus into our microtown.
We are continuing to recruit and bring people on and develop them. In fact, we are one of the few industries employing staff. There's 144 staff members at NewDirection Care and we communicate with the staff through all-team meetings where they can talk freely, as well as an online platform, and we developed a survey. We also asked the staff what they wanted to do in the event of a COVID-19 break-out.
Some of the staff asked to be rostered off because members of their family are at risk or compromised. We have been able to be flexible, but the majority are happy to remain hands on.
For those suffering from fearfulness, we have always had an open-door policy which helps. We have an external assistance programme too. As a company, we have our own qualified psychologist. All of this makes a difference.
We do the same thing for the residents' families. We keep them up to date with every decision we make and why, and overwhelmingly they have been supportive.
From early on, we put in place strict visiting procedures. No one just comes on site anymore. Ensuring our new processes are followed every day takes a lot of work to make it happen.
We have already put on an extra four staff. It's added a huge cost to our business, and we don't receive any more funding from the Government for that.
All up, we receive maybe $2 extra a day from the Government for a short period of time for each of the residents. Over a six-month period that equates to maybe $80k, if we are lucky. We already spend that additional money within a month. It's just ridiculous.
I believe there is a future where we can work more effectively with the Government and, with additional Commonwealth funding, we could play a bigger role in removing the burden on hospitals.
But unfortunately, the Government and the aged care industry as a whole don't work together enough, and I would like to see that change.
How the aged care industry can lessen the load on hospitals
Take palliative care for instance. Here at NewDirection Care, we don't send anyone to hospital for palliative care, which is very rare compared with other aged care facilities.
We have only ever had two residents pass away in hospital and that was because they were already there for treatments.
Of course, we have the right procedures in place to do this. It's important to make sure that on admission, residents and families are consulted about their advanced care plans and lodge their wishes properly with their GP so everyone knows clearly what they want.
It may sound a bit strange, but we conduct death audits so that we can improve the way it is handled. So far, we've never had any negative feedback.
By providing palliative care here at NewDirection Care, we help relieve the pressure from hospitals caring for our residents. COVID-19 has also taught us that we can use tele-health effectively as well. Again, this lessens the burden on hospitals.
So, I invite you, Prime Minister, to listen to the aged care industry, hear our voices about the need for increased funding to ensure the community benefits from better resourced aged care in Australia. And, let us help the Government and take some of the burden off hospitals by providing more palliative care in aged care facilities. This way, we can also allow people to have a more dignified end to their life.