NDC's Kerri Barbeler On Why Making A Positive Difference Matters
08 Mar 2022
|
Last Updated 09 Mar 2022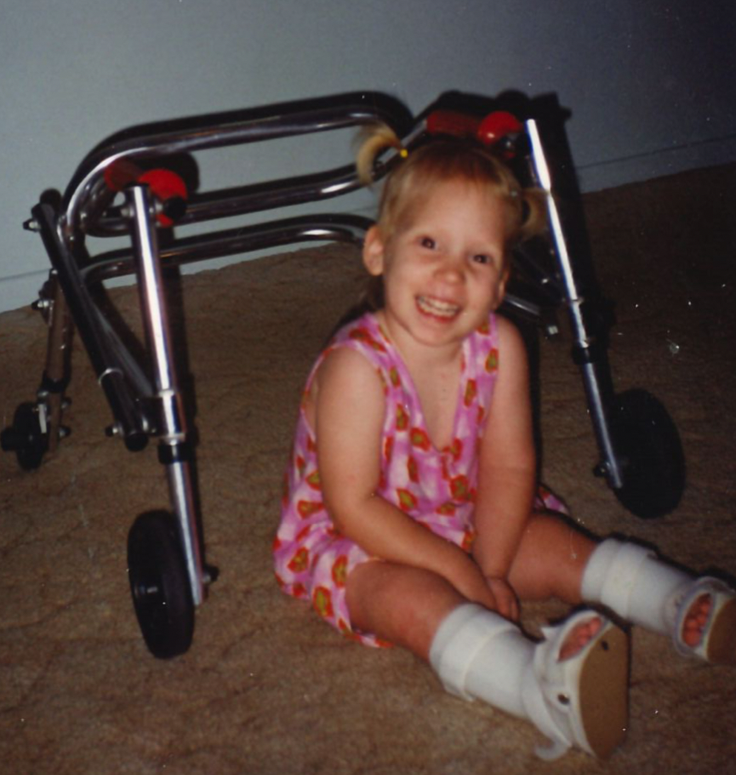 Kerri Barbeler, Lifestyle and Events Manager at NewDirection Care Bellmere, knows precisely what it is like to be a patient relying on others for care and treatment. Kerri spent years caring for a disabled daughter and these experiences motivated her to follow a career in aged care.
"I had a daughter who lived with spina bifida and hydrocephalus," recalls Kerri, who has worked at NDC since December 2020. "We were in and out of hospitals all the time. I have seen what it is like to be a patient and it can be a mix of good and bad.
"Out of that, I wanted to make a positive difference to people's lives. I felt I needed to do something with what I learned while my daughter was alive and to help others feel that their needs were being listened to, that they are respected and supported while they are at their most vulnerable."
Making a Difference at NDC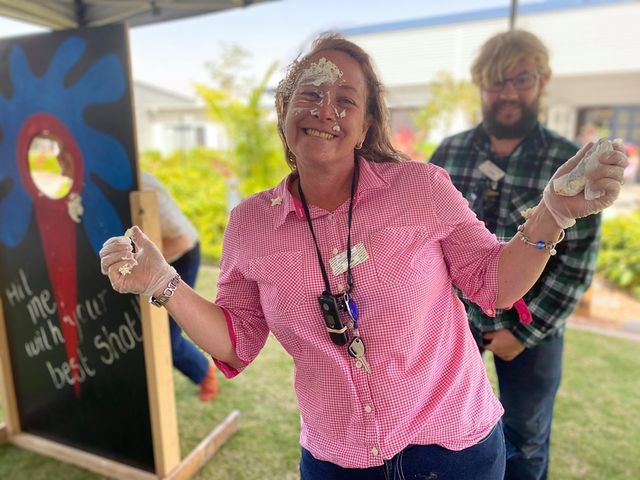 Kerri brings this passion and commitment with her each day at NDC. The principles she encounters at NDC are intimately aligned with her own principles, grounded in genuine and caring action that puts the residents at the centre of decision-making.
"I love the values here," Kerri says. "They are not just words without substance. Residents are treated as individuals. During Covid, it was difficult to provide activities for the residents but there is a very real team spirit here, and everyone pitches in to help where they can and it helps foster a lovely community spirit that brings everyone together, both staff and residents.
"The other staff here at NDC are wonderful. They all go above and beyond in their efforts to care for the residents, and you can see that they are passionate about caring for others."
For Kerri, one of the most inspiring and satisfying aspects of working at NDC is the freedom afforded to residents. Before joining NDC, Kerri worked in traditional aged care facilities where freedom and choice were by comparison limited.
"It is so good to see the freedom that residents have here," she says. It's good to see that people can choose when they want to get out of bed, choose what they would like to eat, choose what they like to do, and choose when they would like to go to bed. This isn't a production line with no flexibility. It's a place where people can live happy and satisfying lives to the best of their abilities."
'The Other Staff Here at NDC are Wonderful'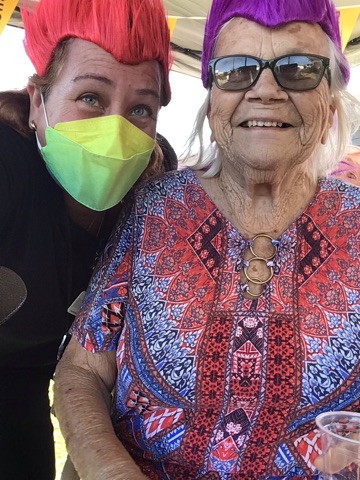 There are plenty of things Kerri loves about working at NDC, but none more so than the smiles she receives from the residents.
"There are so many moments I enjoy," Kerri says. "Some of the most satisfying is watching the residents really enjoying themselves at one of our events. For example, on
Halloween, we had a scary maze set up in the carpark and gave out sweets for residents to hand out to the children. It was just so great to see the residents dressed up and interacting with the kids in the maze, so many smiles.
"We filmed some of what was happening, and we put make-up on some of the residents and then they forgot what was happening and they wandered off and washed the make-up off, so we had to start all over again. It was so much fun, for everyone.
"I love seeing the smiles when we have animals on-site, too. To see the residents smiling when they have done things as part of the community just melts my heart. I love seeing those moments and I'm so proud that we can be a part of that."
Of course, it's not all smiles. Sometimes there are tears. Remembrance Day is always an emotional time for residents, many of whom have either served themselves or lost loved ones through service to their country.
"There are always a few tears at Remembrance Day," says Kerri. "I cry, too. I can't help it. It is such an emotional experience, for the residents and for us. To see those tears lets me know that the service means something to them and that we are doing it right. That's important."
All of this is part of the challenge and achievement that comes from being a part of the NDC family, says Kerri. "I love the challenge of my role," she says. "I enjoy talking to residents and finding out about their lives. We try to meet everyone's needs. And if they aren't interested in attending group events then we spend more one-on-one time with them.
"I am most proud of the growth and flexibility I have with my role in NDC, and I have a fantastic team who are always striving and giving the best of themselves to help meet as many of the resident's needs as they can, seven days a week."