FREEDOM OF MOVEMENT, INDEPENDENCE AND CHOICE
NewDirection Care is a residential community for the elderly with complex care needs and for those living with dementia or younger onset dementia. It is a place where residents can enjoy fulfilling and happy lives beyond diagnosis—socialising, staying active, pursuing hobbies and continuing to play a role in the community.

Enquire Now
Congratulations to Natasha Chadwick Australian Business Woman of the Year 2019!
The Australian Telstra Business Women's Awards ceremony took place in Sydney on May 16 and Natasha won Australian Business Woman of the Year 2019. She also won the Australian Medium & Large Business Award. It's an incredible achievement and well deserved for this aged care and dementia care innovator.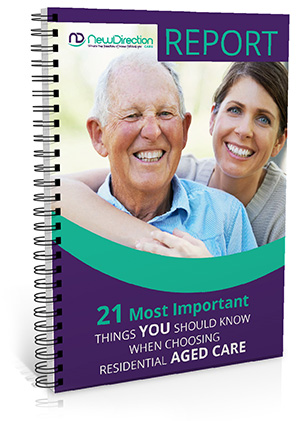 GET OUR FREE REPORT
The 21 Most Important Things You Need to Know When Choosing Residential Aged Care for yourself or a loved one with dementia or complex care needs.
"*" indicates required fields
Note: Carousel will only load on frontend.












residential aged care redefined
We took old fashioned residential nursing home aged care and brought it into the 21st century, where "the freedom of home follows you™".
Learn More
Homemade food of your choice
We do food differently. Each nourishing meal our residents eat is delicious home cooked fayre, prepared, cooked and served in their house.
Learn More
Customised care to meet your needs
Each resident that lives with us has access to incredible levels of day to day support through our specialised care team that comprises of doctors, physiotherapists, registered nurses, dentist, House Companion™ Support Workers and more.
Learn More
Welcoming friendly family atmosphere
Our unique approach at Bellmere encourages families to keep traditions they've always had, whether gathered together at the barbeque, chatting over a coffee in the café or dropping in to their loved ones home.
Learn More
Safe secure environment with freedom
Our primary concerns of safety, security and freedom to roam within our designated perimeter results in happiness for our residents and their families.
Learn More
Unforgettable experiences and new friendships
There is never a dull moment for our residents when watching a movie in the cinema or gathered together making new lasting friendships.
Learn More
Tailored living for your lifestyle
Each of our 17 houses has cleverly designed floorplans for ease of movement and beautiful interior designed furnishings that are tailored to the sensory needs and lifestyles of each of our residents.
Learn More
Your own retail precinct and café
Our retail precinct allows residents to have as normal as life as possible, with an array of shops and services available to the community, including a corner store, café, cinema, hair and beauty salon, barber shop and more.
Learn More
Wellness to rejuvenate your body and soul
Qualified physiotherapists are on hand at our wellness centre to provide a rejuvenating session in the hydro spa or gym.
Learn More
Liberating daily activities
No two days are the same! Our residents are encouraged to take part in their life long old hobbies or learn new skills.
Learn More
Nurturing outdoor spaces to connect
Our passion is to ensure residents aren't constrained or restricted indoors. Instead our microtown™ features lots of natural outdoor spaces to connect with other residents or create new memories with family. We even have a chicken coop!
Learn More
Your health looked after from every angle
Health is everything. Our aged care facility full care team look after every aspect of residents' wellbeing including diabetes, Alzheimer's, early onset dementia, Lewy body dementia, Parkinsons, multiple sclerosis, Picks disease or any other complex needs.
Learn More
Elevate your personal style
Our hair salon, beauticians or barber shop keep residents, our team, family members and the wider community looking good and feeling their stylish best.
Learn More